Ragin' One-Mile Fun Run
Saturday, November 2, 2013 - 8:00am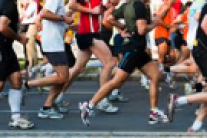 Join us for our Ragin' One Mile Fun Run! Time will not be kept for this Fun Run. Prizes will be awarded to the most spirited male and female runner in the Fun Run.
One Mile Fun run starts at 8:00 a.m. - Race Day registration from 7:00 - 7:30 a.m.
Starts and ends at the UL Alumni Center
$15 per runner ($20 for race day registrant)
For more information, contact:  Keith Guidry at 337 482-0900 or email: 
If the Fun Run is cancelled due to inclement weather, please consider your entry fee a donation to the UL Alumni Association.