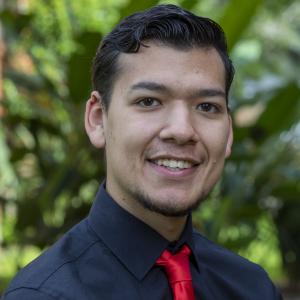 Regional Admissions Counselor
James is a regional admissions counselor for the Dallas/Fort Worth area, East Texas, and the West Coast USA.
Biography
James Loya is a Regional Admissions Counselor located in Dallas, Texas in the Office of Undergraduate Admissions and Recruitment at the University of Louisiana at Lafayette.

James recruits incoming first-time freshmenfrom out of state located in Texas and the West Coast states. James works with school teachers and counselors to prepare, assist, and advise students and their families throughout the admissions process.
Education
B.A. in Digital Strategic Communications, 2021
Texas A&M International University