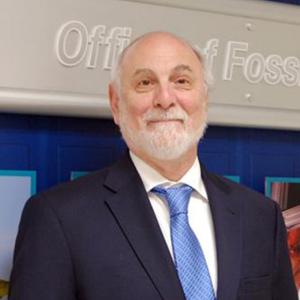 Director of the Office of Innovation Management
Biography
Dr. Alan Cohen has over 30 years experience in leadership and senior advisory roles in industry, government and academia in technology management, business development, partnerships, and innovation.
He is a former Senior Executive at US Department of Energy, Chief Technology Officer at multiple companies, and Chief Geophysicist - Western Hemisphere at Shell Oil.
He is a patent co-inventor on converting oil and gas wells to geothermal power and heat.
Education
PhD, Chemical Physics
Harvard
MA, Physics
Harvard
BSc, Chemistry
McGill
Publications
Bromhal, Grant (editor), Cohen, Alan, J (co-author), "Real-Time Decision Making for the Subsurface Report," Carnegie Mellon University Wilson E. Scott Institute for Energy Innovation, Pittsburgh PA, June 2019 https://www.cmu.edu/energy/education-outreach/policymaker-outreach/documents/real-time-decision-making-for-the-subsurface-report.pdf
Batir, Joseph; Cohen, Alan J; and Soroush, Hamed, "New Life for Old Wells," GeoExpro, Volume 18 No. 4, 2021 https://www.geoexpro.com/articles/2021/10/new-life-for-old-wells
Cohen, Alan J; Soroush, Hamed; and Faroughi, Salah, "Solutions for Real-Time Monitoring and Control," GeoExpro, Volume 17 No 4, 2020 https://www.geoexpro.com/articles/2020/10/solutions-for-real-time-subsurface-monitoring-and-control
Boak, Jeremy; Cohen. Alan J; Faroughi, Salah; Soroush, Hamed; and Richards, Maria, "Geothermal Energy- A Sustainable Alternative to Well Abandonment, " CSEG Recorder, Volume 46 No 1, 2021 https://csegrecorder.com/articles/view/geothermal-energy-a-sustainable-alternative-to-well-abandonment
Awards & Recognition
Committee Member, Development and Production, Society of Exploration Geophysicists
Keynote Speaker at Society of Petroleum Engineers Meeting on Fiber Optic Sensing
Keynote Speaker at US Department of Energy Workshop on Mastering the Subsurface