Preserving
Remembering
Ragin'
University Archives and Special Collections in Dupré Library is filled with amazing treasures. Author Ernest Gaines' handwritten manuscripts. A uniform jacket worn by a cadet soon after the school opened in 1901. A photo of the first faculty members – all eight of them.
The Archives is celebrating its 50th birthday.
Preserving
Remembering
Ragin'
For a blast from the past, check out L'Acadien, UL Lafayette's yearbook. All volumes, starting from the first that was published in 1912, are now accessible online.
Each page was digitized during a student-funded project that took about three months to complete.
Preserving
Remembering
Ragin'
John Sharp, a researcher in the University's Center for Louisiana Studies, calls Louisiana dance halls a "great cultural phenomenon." He has created a website, LouisianaDancehalls.com, that's a clearinghouse of information about more than 1,600 establishments statewide.
He's asking for any related stories you would like to share.
May 25th, 2017
At the end of each regular semester, the University of Louisiana at Lafayette recognizes those students named to the...
Read More ➝
May 24th, 2017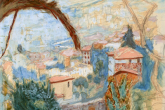 Paintings and drawings, sculpture and a collage are a sampling of works that will be displayed during the Paul and...
Read More ➝
May 22nd, 2017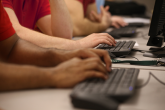 The University of Louisiana at Lafayette will offer the state's first master's degree in informatics starting next...
Read More ➝
May 27th, 2017
Guest Curated by Veronique Serrano The Hilliard University Art Museum is pleased to announce Pierre Bonnard:...
Read More ➝
June 7th, 2017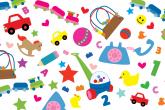 Parents and their children will enjoy story time led by a certified kindergarten teacher and participate in a hands-on...
Read More ➝
June 7th, 2017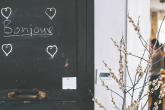 Come to the museum for a French hour every Wednesday morning in the exhibition of Pierre Bonnard: Landscapes from Le...
Read More ➝